Quick Links:
Hospital and Providers Relief (Español)
Small Business Relief (Español)
Individual and Family Relief (Español)
Internet Access for Low-Income Households
Vaccine Information
Surprise Medical Billing Information
Internal Revenue Service (IRS):
Coronavirus tax relief
Stimulus Check Tracker
IRS stimulus rebates, "What to Know"
Non-Filers: Enter Payment Info Here
Small Business Assistance:
Apply for a low-interest federal disaster loan
Paycheck Protection Program
Where can I find a Paycheck Protection Program lender?
Paycheck Protection Loans FAQ
Faith-Based Organizations FAQ

Treasury Department
Paycheck Protection Program FAQ
CARES Act Information

All New Jersey residents 12 and older are eligible to receive a COVID-19 vaccine!
More than 5.2 million New Jerseyans have already been fully vaccinated across our state. Book your appointment today.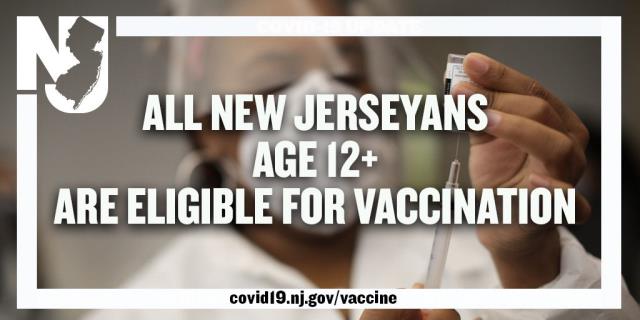 Register to receive a COVID-19 vaccine at covidvaccine.nj.gov or view a full list of vaccination sites here.
Need assistance? Call the state hotline at 855-568-0545 between 8:00am and 8:00pm.
---
Regístrese para recibir una vacuna COVID-19 en covidvaccine.nj.gov o vea una lista completa de los sitios de vacunación aquí.
¿Necesita ayuda? Llame a la línea directa estatal al 855-568-0545 entre las 8:00 am y las 8:00 pm.


---
Across our country, more than 357 million vaccines have been administered and 72.2% of adults have received at least one dose. In New Jersey, over 82% of adults have received at least one dose. That makes our state the largest in the nation with a vaccination rate that high!
While cases and deaths remain lower than their peaks earlier this year, we must all remain vigilant as the deadly Delta variant drives another wave of infections among mostly unvaccinated Americans. The seven-day average for new cases nationally is now 139,872, up 52% from the previous week, and the seven-day average for deaths is now 696, up 87% from the previous week.
We've come too far to go backward. You can do your part by getting vaccinated and joining nearly 5.4 million New Jerseyans who are already fully inoculated! Find the closest vaccination site to you here: covid19.nj.gov/pages/finder.
Slowing the Spread
This past week, New Jersey reported 12,347 new infections and 56 deaths. Our state's seven-day average for new confirmed cases is now 1,764, up 66% from a week ago.
With the Delta variant continuing to spread among mostly unvaccinated Americans, New Jersey's rate of transmission (average number of persons each contagious person infects) is now 1.26. Hospitalizations are now up to 866 individuals, the most in four months. Almost every individual (97%) admitted to the hospital has not been vaccinated. Vaccination is the only way to stopping this virus.
American Rescue Plan
Earlier this year, President Joe Biden signed into law the American Rescue Plan, our $1.9 trillion COVID-19 relief package to defeat the virus, energize our economy, and clear our communities to reopen. With hundreds of billions in aid distributed to individuals, small businesses, renters, homeowners, and local governments, we have seen immediate results for the American people.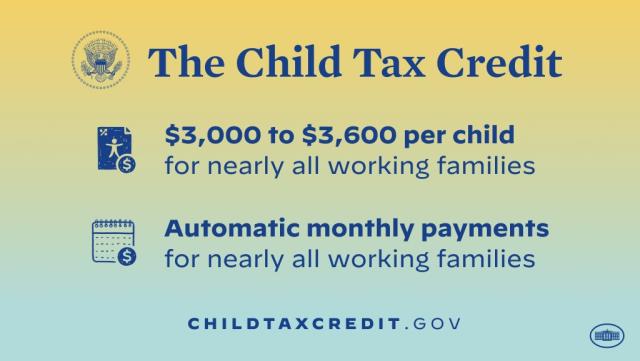 Thanks to the American Rescue Plan's expansion of the 2021 Child Tax Credit (CTC), this past month American families received advance monthly payments of up to $300 per eligible child. Roughly 39 million households, covering nearly 90% of all children in the United States, will automatically receive these payments each month from July through December. Over 981,000 New Jersey families, covering more than 1,606,000 children, have already received advance CTC checks!
This child tax credit is remaking tens of millions of lives for the better. According to the U.S. Census Bureau, July's CTC deposit likely led to a historic drop in the number of starving children across the country.
Learn more about the Child Tax Credit
If you don't file tax returns, sign up for payments via the IRS portal. If you want to confirm your eligibility, use the IRS Child Tax Credit Eligibility Assistant.
Obtenga más información sobre el crédito tributariopor hijos
Si no presenta declaraciones de impuestos, regístrese para recibir pagos a través del portal. Si desea confirmar su elegibilidad, use el Asistente de elegibilidad de crédito tributario por hijos.
Vaccine Distribution
As of August 18, New Jersey has administered 10,791,729 vaccines and fully vaccinated 5,431,615 individuals. Over 82% of adult residents have received at least one dose, and over 72% are fully vaccinated, making our state the largest in the country with a vaccination rate that high!
Available vaccines continue to be remarkably effective in reducing risk of severe disease, hospitalization, and death, even against the widely circulating Delta variant.
In order to ensure continued efficacy, public health officials have announced a plan to offer booster shots to all Americans who received the Pfizer and Moderna COVID-19 vaccines beginning the week of September 20 and starting 8 months after an individual's second dose. Boosters will help further strengthen your immune system in addition to the vaccine. Further guidance on booster shots will soon be issued for individuals who received the J&J vaccine. My office will keep you apprised of when booster shots become available.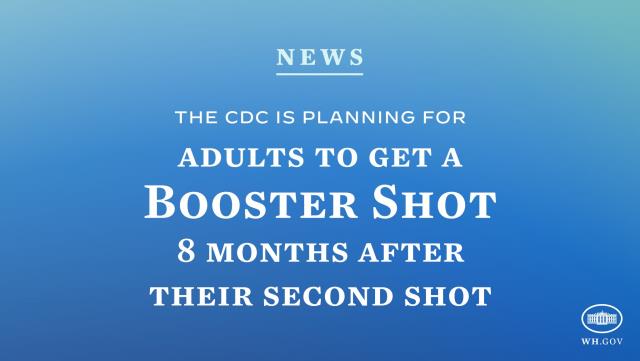 Anyone aged 12 and older who lives, works, or studies in New Jersey is eligible for a vaccine! There are two primary ways to schedule your vaccine:
Learn more about where, how, and when you can get vaccinated at the state's Frequently Asked Questions page. You can reach the state vaccine hotline at 855-568-0545 between 8:00am and 8:00pm daily to speak to a trained operator. You may also contact the state online for assistance here.
---
Ensuring the safety of all families from COVID-19 and its impact on day-to-day life is my top priority. My office has prepared an informational webpage to ensure workers, families, businesses, and health care providers know their options for relief. For the latest on the coronavirus in New Jersey, check the state's website at covid19.nj.gov.
Finally, more and more Americans are experiencing mental health issues. The U.S. Census Bureau found that three times as many American adults are facing depression or anxiety amid the pandemic. If you feel overwhelmed or in crisis, please know there are resources and people available to help. New Jersey has set up a free mental health support line. Just call 866.202.HELP or text NJHELP to 51682 for support from 8am to 8pm.
You can always reach me and my staff in Washington at 202-225-5751 or New Jersey at 973-523-5152 for assistance or further guidance. Remember, my door is always open to you. We are all in this together.
Follow along on our social media for the latest on on the COVID-19 pandemic.