Quick Links:
Hospital and Providers Relief (Español)
Small Business Relief (Español)
Individual and Family Relief (Español)
Internet Access for Low-Income Households
Vaccine Information
Surprise Medical Billing Information
Internal Revenue Service (IRS):
Coronavirus tax relief
Stimulus Check Tracker
IRS stimulus rebates, "What to Know"
Non-Filers: Enter Payment Info Here
Small Business Assistance:
Apply for a low-interest federal disaster loan
Paycheck Protection Program
Where can I find a Paycheck Protection Program lender?
Paycheck Protection Loans FAQ
Faith-Based Organizations FAQ

Treasury Department
Paycheck Protection Program FAQ
CARES Act Information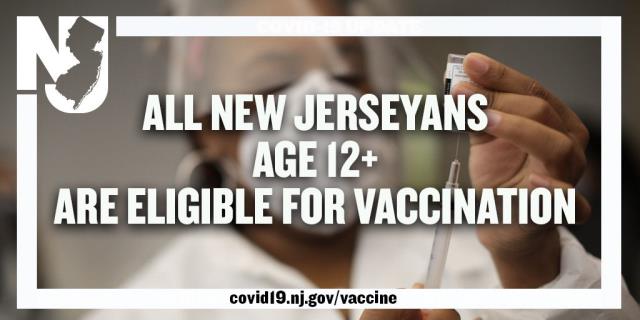 Register to receive a COVID-19 vaccine at covidvaccine.nj.gov or view a full list of vaccination sites and instructions to make an appointment here.
Questions? Call the state hotline at 855-568-0545 between 8:00am and 8:00pm daily.
Operation Jersey Summer is in full swing, with COVID-19 cases declining fast and vaccinations rising every day! We are making quick progress in our national effort to vanquish the virus and reopen our communities.
Across our nation, more than 303 million vaccines have been administered and over 63% of adults have received at least one dose. New Jersey has already surpassed President Joe Biden's goal of having 70% of adults at least partially vaccinated, and we are well on our way to achieving this mark nationally by Independence Day.
You can do your part by getting vaccinated and joining over 4.4 million New Jerseyans who are already fully inoculated! Find the closest vaccination site to you here: covid19.nj.gov/pages/finder.
American Rescue Plan
In March, President Joe Biden signed into law the American Rescue Plan, a $1.9 trillion COVID-19 relief package to defeat the virus, energize our economy, and clear our communities to reopen. With tens of billions in aid distributed to small businesses and over 167 million stimulus checks delivered, we have seen immediate results for workers and families.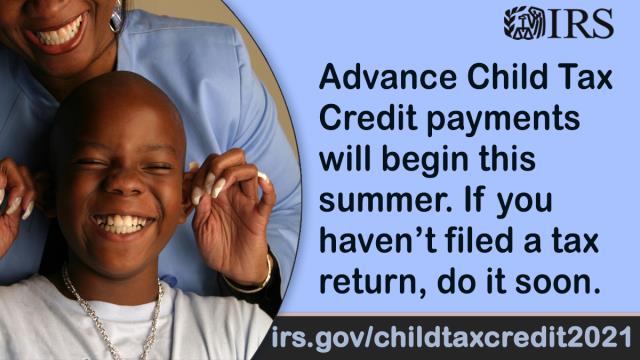 Thanks to the American Rescue Plan's expansion of the 2021 Child Tax Credit, next month families will start receiving up to $300 per eligible child each month in advance payments. Roughly 39 million households – covering 65 million children (88% of all children in the United States) – will automatically receive these payments each month from July through December. Learn more about these payments here.
Read here about your options for mortgage or rental relief, small business relief, and broadband relief under the American Rescue Plan.
Slowing the Spread
This past week, New Jersey reported 1,817 new infections and 76 deaths. Our state's seven-day average for new confirmed cases is now just 233 — down 14% from a week ago and down 81% from a month ago.
As cases continue to rapidly decline in our state, Governor Phil Murphy has removed nearly all COVID-19 restrictions, including lifting the statewide mask mandate, social distancing requirements, indoor and outdoor gathering limits, and the capacity limit for large venues!
This week, Governor Murphy signed legislation ending the COVID-19 Public Health Emergency in our state that had been in place since March 9, 2020. The Governor also announced that children and staff at New Jersey summer camps will not be required to wear masks outdoors, and fully vaccinated staffers and campers will also not be required to wear masks indoors.
Vaccine Distribution
As of June 9, New Jersey has administered 8,998,730 vaccines and fully vaccinated 4,430,716 individuals. Over 61% of adult residents have been fully vaccinated so far. In addition, nearly 293,000 doses have been administered to children between ages 12 and 17.
New Jersey is well on our way toward Governor Murphy's goal of fully vaccinating 70% of all adults by the end of June! We were just the seventh state (and largest in the country) to have 70% of adults with at least one shot – Jersey Strong! The Governor has announced that all individuals vaccinated by July 4 can receive a State Parks Vax Pass, allowing free access to all State parks through the end of the year.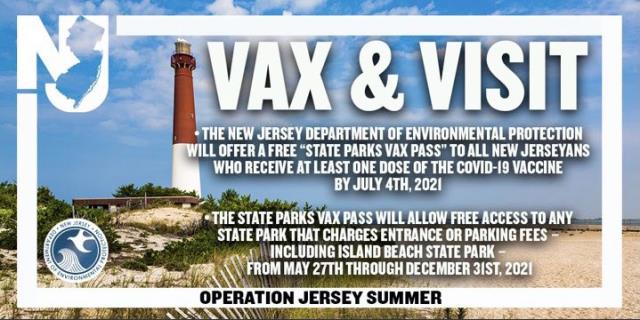 All individuals aged 12 and older who live, work, or study in New Jersey are eligible for a vaccine! There are two primary ways to schedule your vaccine:
Learn more about where, how, and when you can get vaccinated at the state's Frequently Asked Questions page. You can reach the state vaccine hotline at 855-568-0545 between 8:00am and 8:00pm daily to speak to a trained operator. You may also contact the state online for assistance here.
---
Ensuring the safety of all families from COVID-19 and its impact on day-to-day life is my top priority. My office has prepared an informational webpage to ensure workers, families, businesses, and health care providers know their options for relief. For the latest on the coronavirus in New Jersey, check the state's website at covid19.nj.gov.
Finally, more and more Americans are experiencing mental health issues. The U.S. Census Bureau found that three times as many American adults are facing depression or anxiety amid the pandemic. If you feel overwhelmed or in crisis, please know there are resources and people available to help. New Jersey has set up a free mental health support line. Just call 866.202.HELP or text NJHELP to 51682 for support from 8am to 8pm.
You can always reach me and my staff in Washington at 202-225-5751 or New Jersey at 973-523-5152 for assistance or further guidance. Remember, my door is always open to you. We are all in this together.
Follow along on our social media for the latest on on the COVID-19 pandemic.